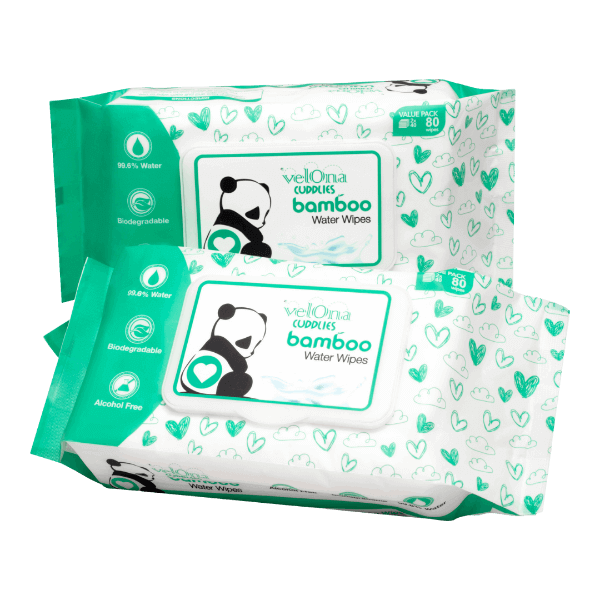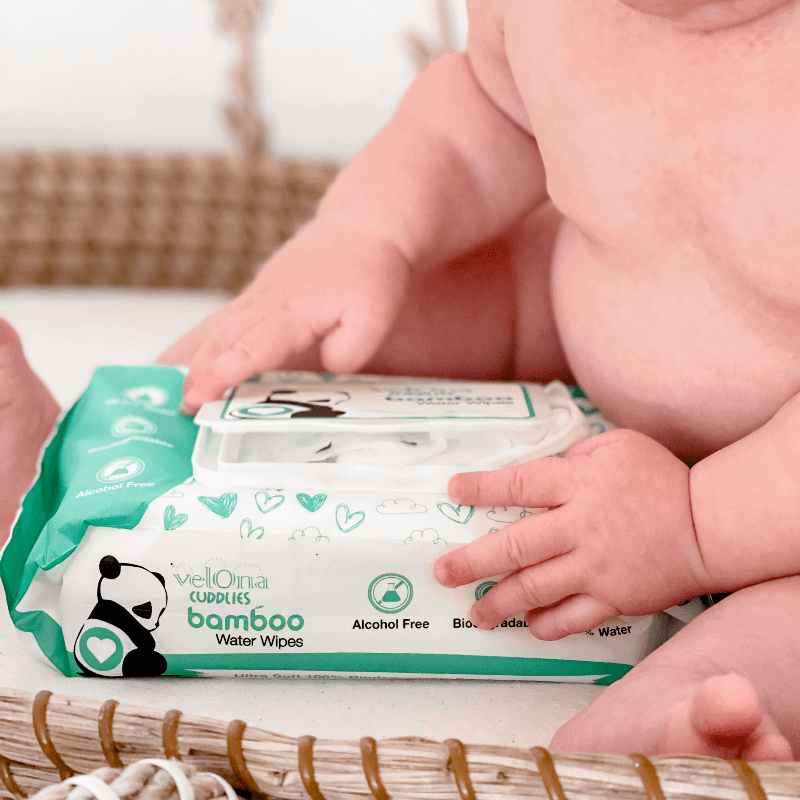 Bamboo Eco Water Wipes - 12 Pack
Biodegradable. Organic Bamboo.
Free shipping on all orders
Description

Keep your family clean and green with Cuddlies Bamboo Eco Water Wipes! Perfect for everyday messes and cleanups. Plus, they're eco-friendly and biodegradable – it's a win-win! Bundle and save with 12-pack today and be sure to keep your home in tip-top shape!
Features
Made From
Made Free From
Instructions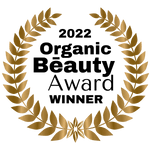 2022 Gold Award Winner Nappies Category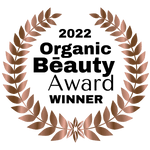 2022 Bronze Award Winner Wipes Category

2021 Gold Award Winner Nappies Category

Leading the way in sustainable practices.
Bamboo Eco Water Wipes - 12 Pack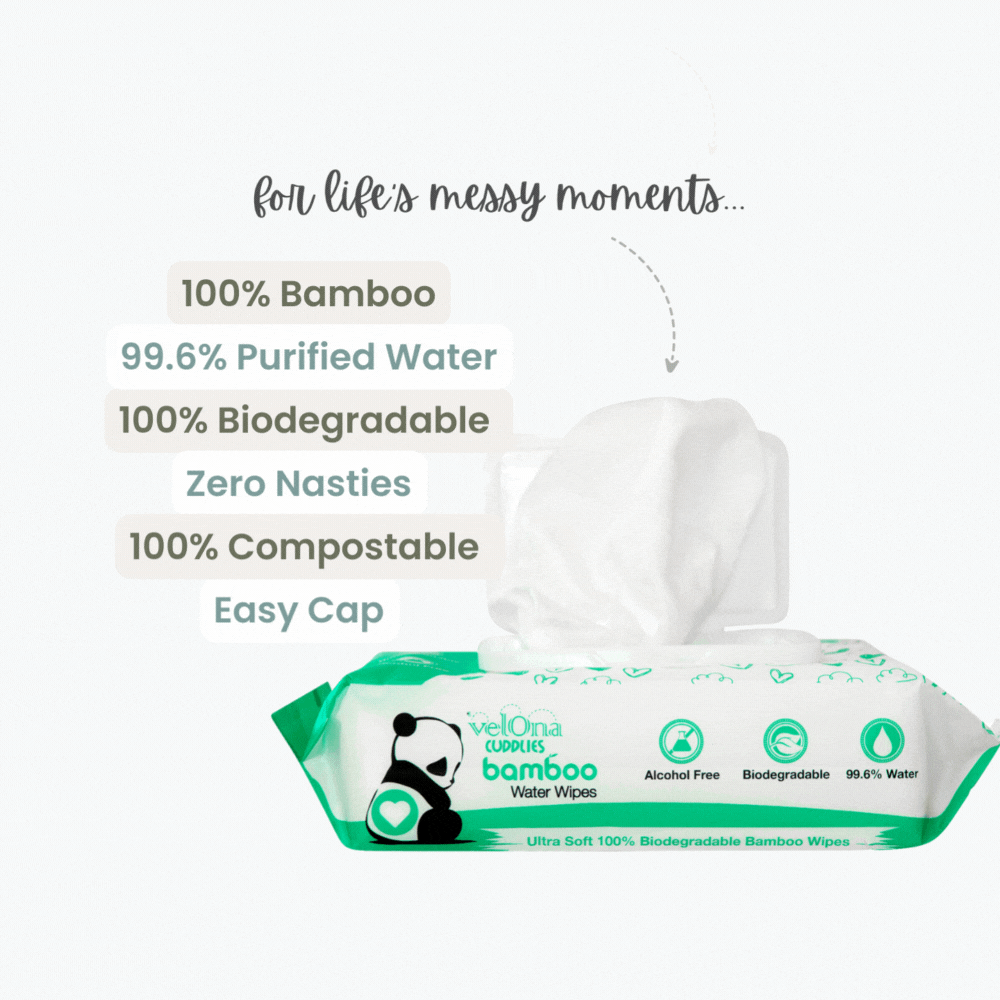 It's wipes, that matter.
Not just Bamboo... it's Bamboo infused with Water!
Bamboo Water Wipes designed for sensitive skin. Our wipes are hypoallergenic, unscented, and 99% water to protect our little ones.
Our nourishing water wipes provides a deep clean without the nasties and leaves skin feeling fresh.
Safer for little and big humans alike. Kinder to the planet. 100% biodegradable.
Why Cuddlies?
Conventional wipes made up of non-biodegradable plastic fibers, polluting waterways & landfills, and the improper disposal of wet wipes is costing millions of dollars to unblock clogged sewers.
At Cuddlies, we're raising the bar with 100% biodegradable water wipes.
Because your family and our planet deserve the best!
Why Bamboo?
It's nature's most sustainable resource that can be organically grown.
We chose 100% Bamboo viscose because it's naturally hypoallergenic, absorbent, and soft on your baby's skin.
Thoughtfully made with clean & pure ingredients.